Trading & distrubution of high quality virgin and recycled polymers
UPT Polymer Trading is a company that specializes in the trading of PET raw materials. We offer a wide range of PET polymer products, both virgin and recycled. We can also provide other polymers such as polyethylene (PE) and polypropylene (PP).
UPT Polymer Trading is an independent distributor of polymers and works with leading manufacturers worldwide to offer its customers a wide range of high-quality polymer products. We also have our own production facility where we can manufacture customized compounds that meet the specific requirements of its customers.
We have been operating in the industry for more than 20 years. We operate in several branches in Europe and Asia and supplies customers worldwide. 
UPT is also co-owner of 2 PET/rPET production facilities:
Extrusion and SSP for rPET production at Cumapol Emmen : 30.000-60.000Mt/Year
Extrusion and SSP for rPET production at PRT Targu Mures : 17.000Mt/Year
our partner Cumapol has following technical setup
MAS twin screw extrusion lines
continuous solid stating
(SSP) lines (Bühler-Polymetrix/Hosakawa)
batch SSP line OHL/Protec
PRT Targu Mures SA ; Romania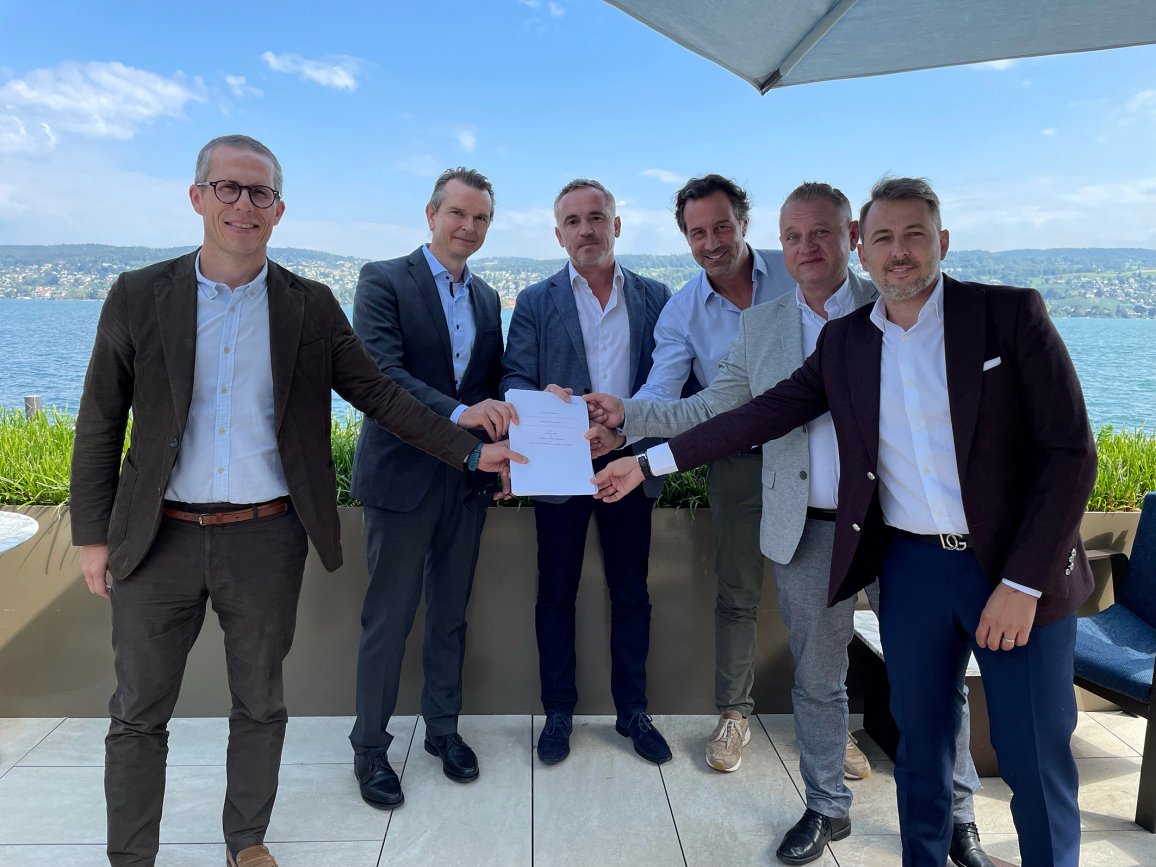 Three partners, three different areas of expertise
By creating the planned PET Recycling Team Targu Mures joint venture, ALPLA and companies Ecohelp SRL (Romania) and United Polymer Trading AG (Switzerland) are each investing equally in the installation of an extrusion line to recycle post-consumer PET bottles at the Romanian partner's site
Major PET recycling factory opens in central Romania
The association made up of Alpla Group (Austria), Ecohelp SRL (Romania), and United Polymer Trading (Switzerland) recently inaugurated one of the most modern recycled PET flake processing factories in the European Union in Târgu Mureș, Romania.
The factory processes PET flakes into food-grade PET granules, a highly sought-after raw material highlighted by the European Union's "rPET 2025" goal. The first extrusion line has already been put into operation, and the food-grade rPET granules obtained through this process serve as raw material for new preforms and bottles.
PET Recycling Team Targu Mures developed a new polyethene terephthalate PET recycling facility in Targu Mures, Romania
PET Recycling is a joint venture that was formed in September 2021 by Austria-based packaging and recycling company ALPLA, Romania-based PET flakes manufacturer Ecohelp and Switzerland-based polymers distributor United Polymer Trading (UPT).
The new facility commenced production in January 2023 and is scheduled to be officially inaugurated in May 2023. It has the capacity to produce 18,000t of food-grade rPET granulate a year from household waste. The granulate produced by the facility will be used to produce new preforms and bottles.
The facility will supply the European market with rPET promoting a circular economy in Central and South-Eastern Europe. It created 20 new jobs at the site in Targu Mures.